Online Help Centre
Where is my PIN/ Card Number?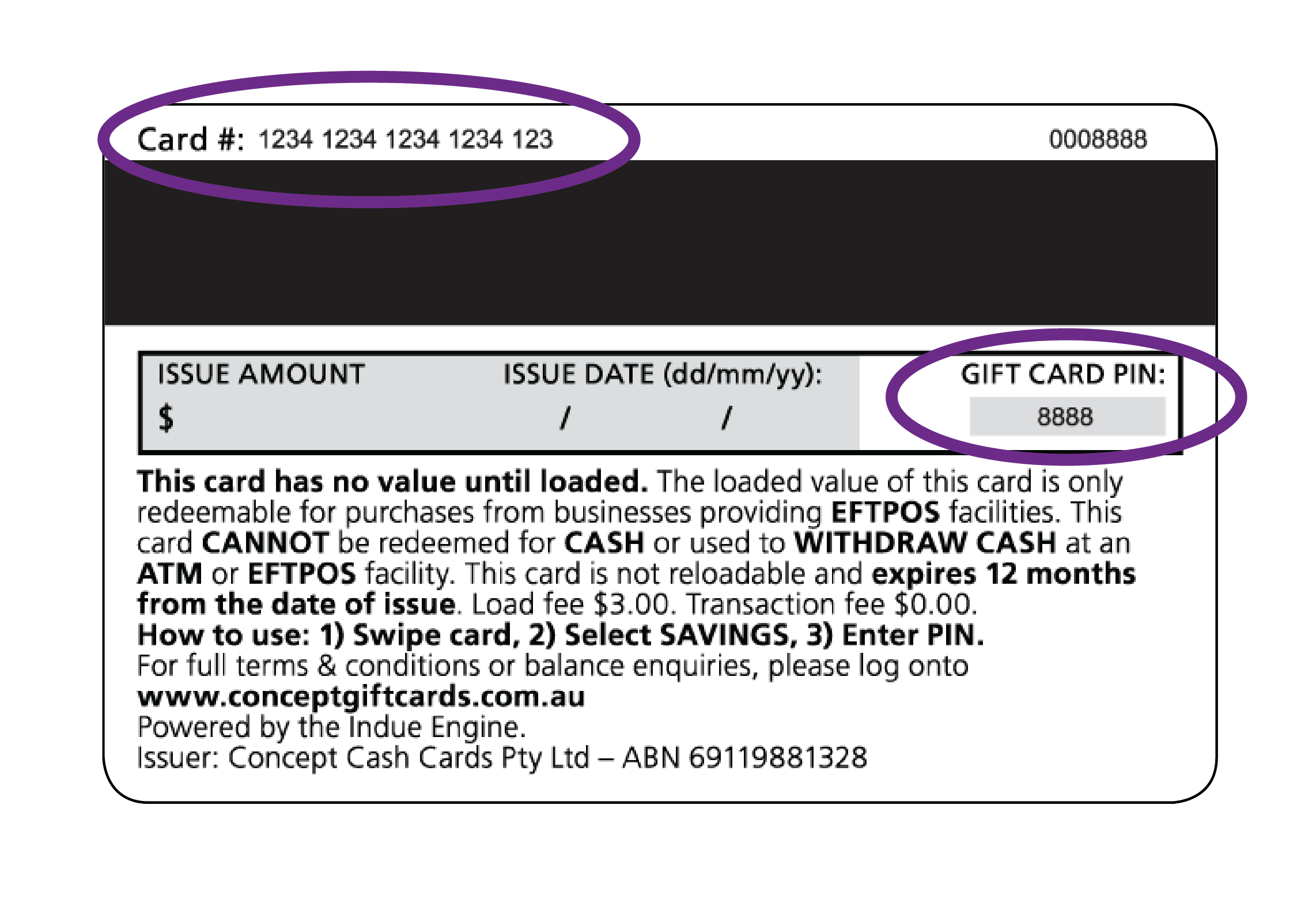 To use your card in stores, press savings and enter the PIN printed on the back of your card. it's that easy! Please make sure you use your card before the expiry date. Keep your card safe and treat it just like cash.
Still Need Help?
Please Contact Us, we would love to talk to you and help answer all your questions.